Mr. Biersach grew up in Hawaii and attended film school at USC, where he received a Bachelors degree in Film Production and a Masters n Film Producing from the Peter Stark Program. He produced the independent feature "Inner Shadow", a supernatural thriller directed by David Fuchs.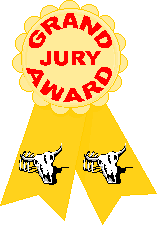 BARE BONES AUTEUR 2001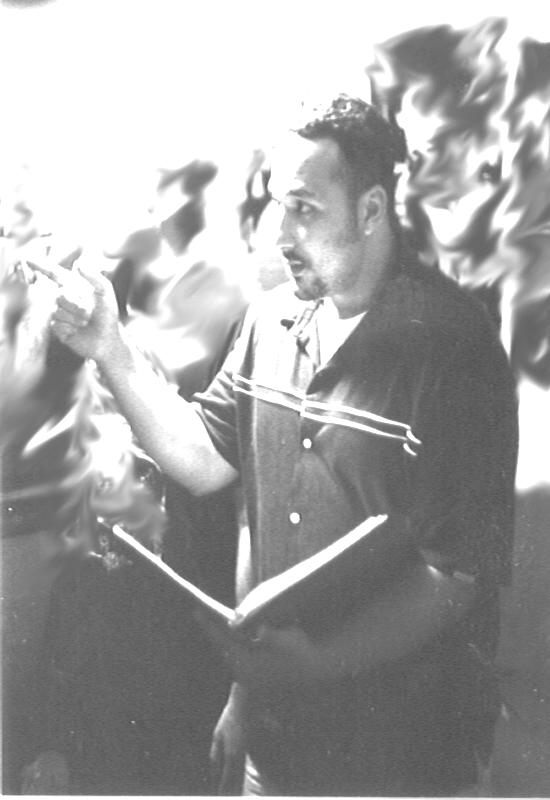 FADE TO BLACK
79:00
Thriller/suspense/drama
Writer, Director, Producer, Editor
Mel House
Upstart Filmworks
Houston, TX
Mel is the resident "filmmaker" in the collective. He has an extensive knowledge of all aspects of film and video production, and has even taught classes on the subjects of cinematography and editing. Mel just recently finished his first feature film, Fade To Black , and is currently submitting it for a festival premiere. He plans on beginning his next feature length project in early 2001.
HARBORED THOUGHTS
90
DRAMA
Writers: James H. Demas, Rogelio Garga, Juan Pablo Reinoso
Director: James H. Demas
Executive Producer: J. Bryan Osborne
Director of Photography & Editor:Rogelio Garge
Cast: Juan Reinosa, Marlene Martindale,Cindy Baker, Michael Walsh
Harbored Thoughts Films
Broken Arrow, OK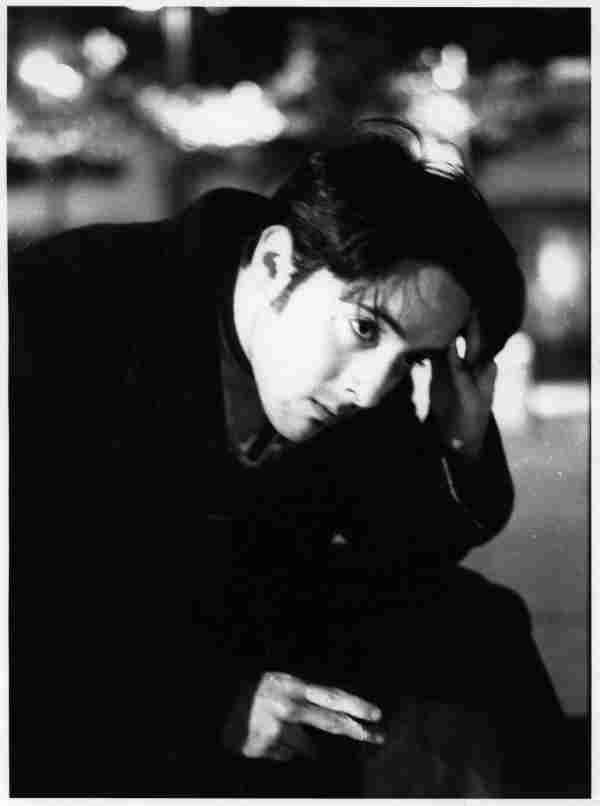 Born and raised in Tulsa, Oklahoma, JUAN REINOSA began acting at a very early age. A good looking young Spaniard (in his own mind) he was cast as the lead in his very first play, the PTA-approved 'A Mother for Mother's Day'. He knew right then and there in front of all those parents and nuns that he was destined for stardom and starvation. After several years of community theater in his hometown he moved away to New York to study at Fordham University's College at Lincoln Center.

(For further info on his works, see the 'Current' and 'Future Productions' links on our home page).

After several years in New York, Juan returned to Tulsa to pay off his debts and contribute to the local theatre scene with his newfound education (no, that does not mean he thinks he is educated!) He and Bryan Osborne officially founded King Bear Productions in 1999 to be a resource in the community of new and strictly original works, dedicated to providing exposure to other struggling writers and actors.

Two offsprings from King Bear Productions (Bear Snack Films and Bear Goods Publishing) will soon be bringing more art to the community. He is dedicated to helping other creative people achieve their goals in the art world. Juan credits his family and his friends for helping him to find his way to his present love of life. Most of all, he thanks God for the continual blessings in his life. By the way, Juan is still single and would be very happy to meet a nice girl!

BRYAN OSBORNE works for Williams Communications Group by day, and is a closet thespian by night! First exposed to the theatre in High School (Simon Stimpson/Our Town), Bryan acted in several productions (My Fair Lady, Mornings at Seven, and others, while in college.

Fifteen years after leaving college, and the stage, Bryan took a chance and tried out for a part in a play being put on by a newcomer to the Tulsa Theatre scene, Juan Pablo Reinoso. During the production, a friendship and a vision emerged which was culminated with the founding of King Bear Productions in August, 1999. The rest? Well, it remains to be made into history!