ADVENTURE

FINALIST: THE STEPS OF CORONADO
Craig L. Clyde
Salt Lake City, Utah

A native of Washington state, CRAIG CLYDE has been in television and film most of his adult life. Clyde spent his formative years in Washington and after college and a stint as an English teacher, Clyde began his professional
media career in radio and television. People in the state Utah know him best as a former Host and Producer of the PM Magazine program for a number of years.

In addition to his media experience, Clyde has appeared in over sixty-five major films and national television programs for all the major networks as well as numerous stage roles. Film roles include the ABC Circle Films
production of Evil in Clear River, Tripwire for 20th Century Fox, The Witching of Ben Wagner for the Disney Channel, the In the Line of Duty Series Siege At Marion for NBC, Stand-off at Alta View and The Mystery
of Noahs Ark A co-starring role in ABC television series Crossroads ABCs Extreme Nothing Lasts Forever It Was Him or Us, Touched By An Angel Promised Land for CBS Truth or Consequences N.M. for director/actor Keifer Sutherland and was featured in the CBS miniseries "Perfect Murder, Perfect Town." He is a member of Actors Equity and the Screen Actors Guild.

He has has been nominated for an IRIS award from the National Association of Television Producers and Executives. In 1985 he was nominated for his first
ŠEmmy for his production of, Captain Eddy's Exit which he wrote, directed, and scored. He was nominated again in 1989 for Nostradamus, a half hour special that he wrote and produced for the nationally syndicated program, P.M. Magazine for Group W Productions. Clyde is an indedpendent film director with ten feature motion picture credits. He is married and lives with his family in Salt Lake City, Utah.




SEMI-FINALIST: THE SCOUNDREL
Michael J. Casey
Kings Park, NY

The story of three young people, struggling against the poverty of 1759 London, gamble with their lives and the chase is on across England and the continent, ending in a climax on the cliffs above the Atlantic ocean near Lisbon. In between there is love and violence, bravery and cowardness, romance and cruelty. And in the end, dreams realized.

MICHAEL J. CASEY, a struggling actor, decided to try his hand at writing. "The Scoundrel" is his first screenplay. The Bare Bones International Film Festival was his first submission.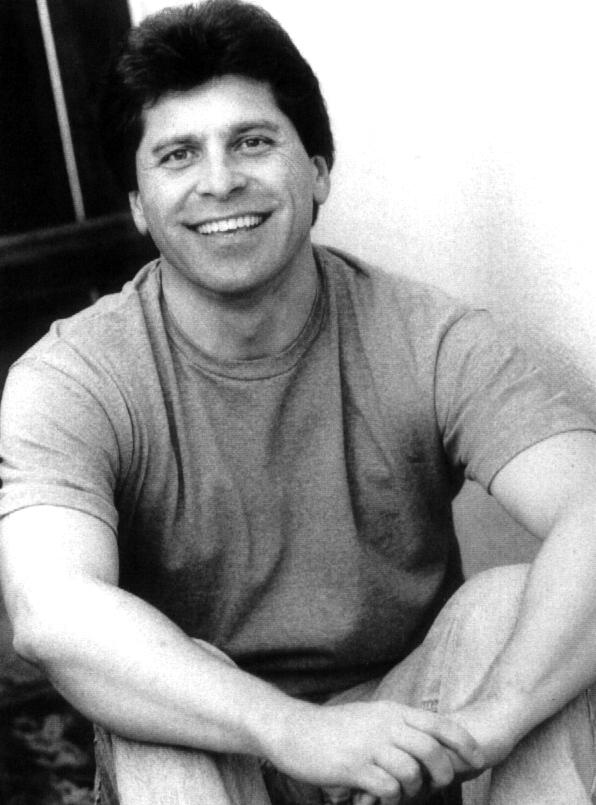 FINALIST: SOILED DOVES
Western Adventure
Renee Weygandt
Bartlesville, OK

The story of 3 saloon girls, Anna Carson, Lydia Wyatt, and Faith Wright who are from a fictitious Oklahoma town called "Spring Prairie". The story unfolds as the girls decide to escape from the evil saloon owner in order to follow their dreams of a better life. Along the way they recruit the help of Zeke James, the saloon bartender and Miss Nelle, the original saloon owner and Madame.

RENEE WEYGANDT has performed in live theater for 15 years in productions such as "Grease", "Cheaper by the Dozen", "Lil Abner" and many others. She also has experience in commercial work. She attended Oklahoma Baptist University pursuing a career in TV and video production. She is the director for a local youth drama troupe called "77 Praise and Drama Team", and she directs her church drama team "Acts of Faith". This is her first screenplay, though she has written other smaller theater productions. Renee plans to make "Soiled Doves" into a feature length film.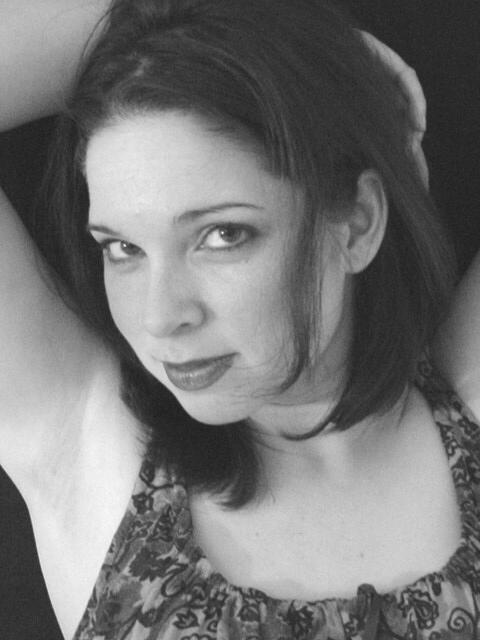 ROMANCE: COMEDY/DRAMA/DRAMEDY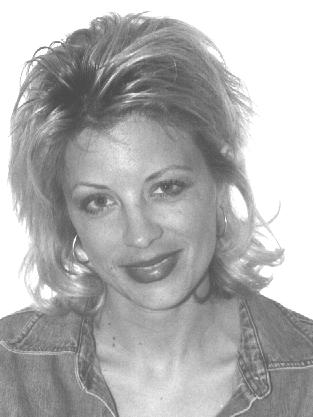 FINALIST: THE PRICE OF FREEDOM
Lisa M. Butkiewicz
Scottsdales, AZ

Michael Daley is a 22 year old anti-war protester who defies a court order forbidding him from further proteting. Hence, he is arrested, prosecuted and convicted for throwing a cherry bomb. The judge decides to make an example of him by sentencing him to five years in prison. He makes a life altering decision and becomes a federal fugitive, changing his identity and looks over his shoulder for 12 years.

LISA M. BUTKIEWICZ has a background in corporate journalism and was most recently a small business owner in Scottsdale, Arizona. She has worked as an extra on various sets and also as a Production Assistant for Young Guns II several years ago. Lisa earned a BS in communications and journalism from ORU in 1991. She recently formed a production company, Solid Rock Productions, and is working on her second screenplay to produce herself. She resides in Scottsdale, Arizona and recently wrote, produced and directed a short comedy "One of those Days", which was accepted into the Bare Bones International Film Festival as a world premiere.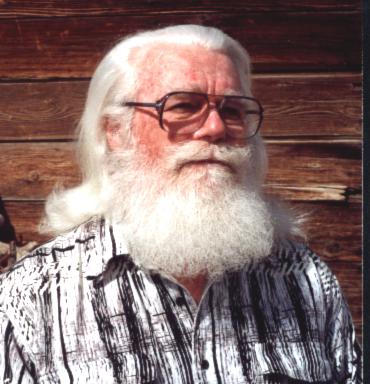 SEMI-FINALIST: THE IRREVERENT INTERNS
Dennis Goldberg
Powell, Wyoming

This coming of age romantic comedy follows the misadventures of DAN as he matures through his internship at a decrepit Los Angeles County Hospital circa 1960. It has all the insanity of raucous interns reveling in their environment replete with willing nurses, wild patients and screwballs in their proper wards.

DENNIS GOLDBERG has written and continue to prolifically pen full length and short screenplays, novels, novellas and short stories. His motto is: "You want it, I write it!"

Dennis has studied uner the following writing professors: Edward DiLorenzo, Les Roberts, Danny Simon, Malvin Wald, Scott Young. Current Screenplays available:
AFRICAN ADVENTURE-Zany/Romantic Comedy-Male/Femal leads
COLORADO FIFTY-Modern Horse/Action-Male lead
DOUBLE BUBBLE TROUBLE-Adventure/Fantasy-Animatin/Live-Male and Female Children Leads
EKAHI OF HAWAII-Adventure/Fantasy-Animation/Live-Male Lead
HARRY'S JUSTICE-Action/Revenge-Male Lead
IRREVERENT INTERNS-Low Budget/Romantic Comedy-Male Lead
KAKORRAPHIAPHOBIA-Zany Comedy-Female Lead
MAGGIE-Action/Terror-Female Lead
MYRA JO GREER-Romantic Comedy-Black Female Lead
PHANTOM OF THE COMEDY CLUB-Low Budget/Comedy Parody-Male Lead
RUNNING DEER-Action/Western/Romance-Female Lead
TWO AT LOW EIGHT-Drama-Female Lead





FINALIST: NOT WAVING BUT DROWNING
Clement Castellano
Alexandria, VA


A group of guys go on a beach trip for the last weekend of summer. The leading man sees a beautiful girl and seduces her by impressing her with his ability to sign and by pretending to be deaf. When she discovers his secret and leaves him, he tries to reason with her. When this fails, he allows frustration, anger and vice to wreck his life and his friends are forced to watch as he slowly begins to destroy himself.

CLEMENT CASTELLANO was born in Brooklyn but have always considered himself a Virginian. A graduate of George Mason University in Fairfax, VA, taught American Sign Language for three semesters at T.C. Williams, performed voice overs, counseled in teen shelters, domestic violence shelters and homeless shelters. Clement currently works as an Employment Specialist, for a non-profit organization that helps local businesses hire people with disabilities.

Castellano started writing about 4 years ago. After many attempts to learn about screenwriting formats, he finally got some software and a new computer. Clement was fortunate to connect with an agent (Earl Graham of the Graham Agency in New York) who felt the story really needed a lot of work. He shared with Clement, the most important technique a writer has to learn: the art of the rewrite.

Now, 3 years and 10 drafts later, the original screenplay "Flight of Angels" not only became "Not Waving But Drowning", but an entirely different story, thanks to Earl, who is currently pitching it to production companies, while Clement sits by the phone waiting for it to ring.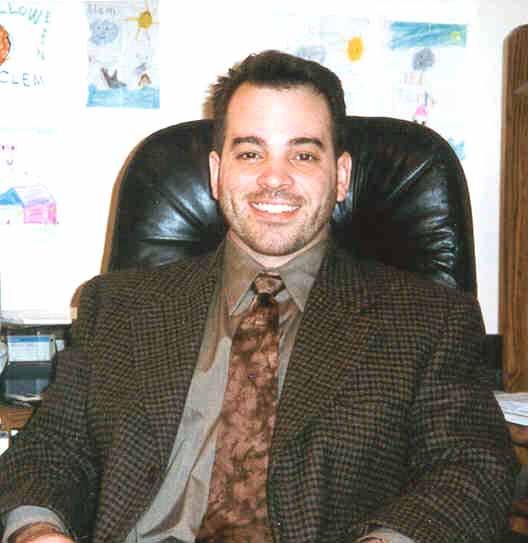 FINALIST/WINNER: OUT OF DODGE
Kevin Campbell
Englewood, CO


"Out of Dodge" shows what happens when people meant for each other seemingly do whatever they can to screw up a perfectly wonderful relationship. A shy, nerdy young woman trapped in a controlling relationship falls in love with her best friend, an outgoing wedding photographer who has never committed to anyone.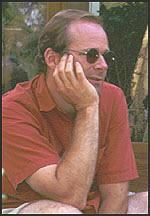 OKLAHOMA LOCALE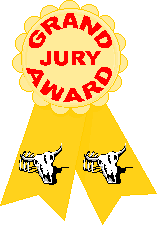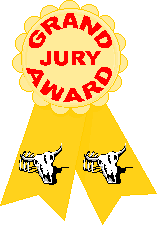 FINALIST/WINNER: THE STORY OF EVE
Jessica S. Sharzer
Brooklyn, NY


Eve Mills, a midwestern misfit, dreams of one thing, to meet her father___against the explicit wishes of her mother. WIth the help of her boyfriend and a locator agency, Eve tracks down her father__an Astronony Professor, who is married with a young child. Through a series of mishaps, mistaken identity and seduction__her father reveals a terrible secret to Eve__the story of her conception__which could not be further from her childhood fantasy.

JESSICA SHARZER is currently completing her MFA at NYU Tisch School of the Arts. She has also completed her second year film "Nomi's Bat Mitzvah" which has successfully toured the festival circuit abroad and in the U.S. The name of Jessica's production company is Jezebel Pictures.
SEMI-FINALIST: THE LEGEND OF MOLLY LANGTRIE
Jerylyn Harrington
Tulsa, OK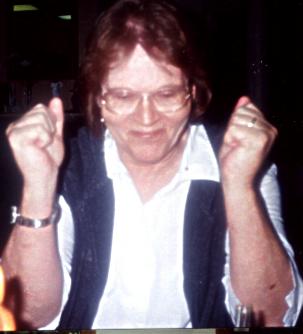 DRAMA
FINALIST: A MOMENT OF INSPIRATION
Dean Andrew Kantis
Ft. Lauderdale, Florida
FINALIST: CODE OF SILENCE
Betty E. Smith
Encinitas, CA
FINALIST/WINNER: "VH"
Scott Rhodes
Los Angeles, CA

For complete script details contact: scottrhodes@go.com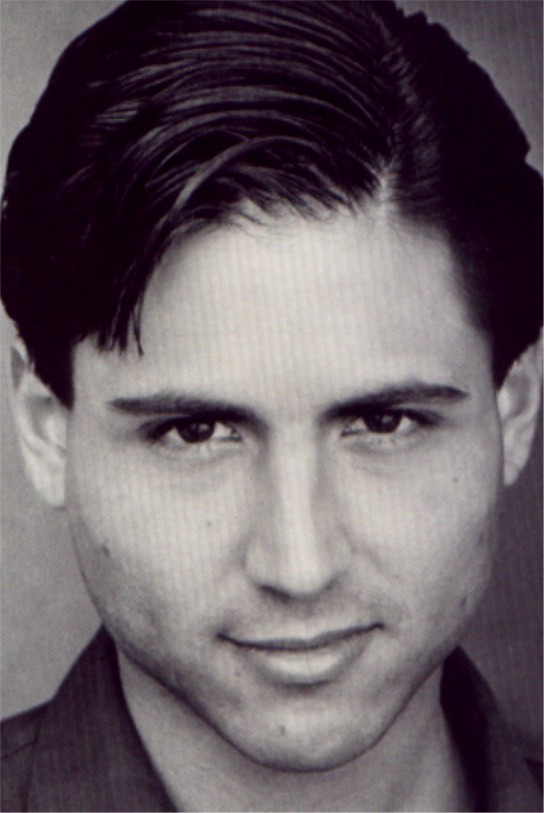 SHORT SCREENPLAYS
SEMI-FINALIST: EXPOSED
Robert P. Deege
Vienna, VA


Two elderly men, Phil and Sam, are next door neighbors on a quiet street. One is married and the other a bachelor (grumpy) who loves to watch pornographic movies. He also has some muscular atrophy in one arm, forcing him to wear an old electric muscle, badly in need of repair. Phil moves painfully slow, both physically and mentally. His wife Marta often nags him lovingly to cut the lawn.

Phil's mower is quite old and electric. After borrowing Sam's unattended electric cord__sparks fly in more ways than one.

Born in San Diego, CA, Robert Deege grew up the first of three brothers in Vienna, VA, from age three through high school. Showing a propensity for math, but nevertheless unsure of a career path, he pursued a degree in Statistics and Economics at Virginia Tech. During his tenure in college, his parents moved to Egypt, where his father worked in conjunction with the State Department. This afforded Rob the opportunity to explore a new culture, as well as visit several European countries. Graduating in 1992, still unsure of a career, he worked for two years at a government contractor. Desperate to find a calling, he continuously grilled everyone he knew about the details of their chosen pursuit.

One friend who was enrolled in film school suggested to Rob to inquire about classes at a local public access TV station. Several classes and numerous public access TV shows later, Rob had found inspiration. When he got a job on a ten-day shoot as a production assistant, he promptly quit his much better paying contractor job. He continued to look for more work, and often sat in edit sessions at Cerebellum Corporation, volunteering in order to gain experience. He also got a second job as a busboy to pay the bills, much to his parents chagrin. He soon landed a job as an assistant editor at Cerebellum, and then proceeded to work his way up to editor/videographer, supervising editor, and eventually director.

After four years with Cerebellum, Rob left to pursue freelance production and post-production work, while hoping to develop his own projects. He got married in April 2000 and currently works as a producer/editor for Discovery Communications. When he isnt working for Discovery, he pursues a variety of other projects. Recently, he worked as a director on The Dog Run, a documentary, as a director on Me?, a short film, and as an assistant director on Five on a Futon, an independent feature for which he also edited a trailer. Writing is his latest addition to his pursuits. He has written teases and opens for several Discovery and Animal Planet shows, and he recently finished his second short screenplay, which he and Michael Turfler plan to produce later this year.
SEMI-FINALIST: JESUS TAKES A VACATION: A Journey in Time Through The Lost Years:
Bonita Ann Maffei
Capitola, CA

This story explores the youth, Jesus, after he leaves the Temple, falls asleep under a fig tree and finds himself traveling through time, meeting and changing the lives of surfers on the beach, a beautiful woman in the early South, and the Ku Klux Klan, realizing that he himself is also changing in many bizarre and unexpected ways.

BONNIE MAFFEI lives and works at Studio Sophia in Capitola, California. "Jesus" is her first screenplay. Also an artist, Eurythmist and therapist, Bonnie has written, directed and performed in several professional productions in Germany, England, South Africa and the U.S.A. She was co-founder of the stage group, "The Southern Cross" in Cape Town, South Africa. The latest Eurythmy play, "Lalibela: Priest-King of Ethiopia" is based on an historical african King, and was performed last year in Santa Cruz and Los Altos, California, featuring original african music, costumes, choreography and script.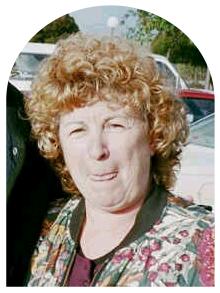 FINALIST: DEAD LAST
Emily D. Edwards
Greensboro, NC


Deceased mystery writer, Ethel Shepard, has left a manuscript somewhere in an apartment dense with garbage, trash and bizarre collectibles. When the dead woman's publisher sends two assistant editors to clean out the dead woman's cluttered apartment, the young women inadvertently reveal the writer's terrible secrets and even unhappier gospels of the publisher that employs them all.

E.D. EDWARDS is a former journalist and documentary film producer. She now lives a bare bones existence in the right-to-work state of North Carolina, where the former governor's initiatives weren'e able to stop the flight of film and video production to Canada, but where citizens are still willing to donate time, creativity, goods, services, and even capital to the efforts of independent filmmaking. Edwards specializes in frugal, film noir (neo-noir) scripts.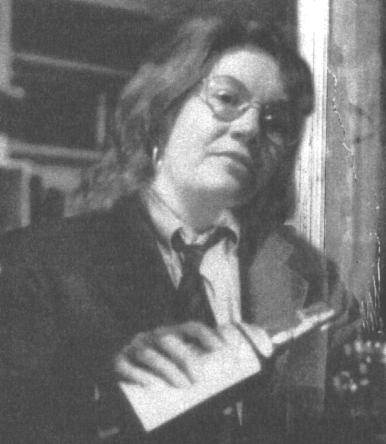 FINALIST/WINNER: SOBERING
Robert P. Deege
Vienna, VA


A youg man wakes up with a hangover and very little recollection of the night before. His extremely clouded perception is that he became very drunk at a local bar. During the afternoon, flashbacks and a phone conversation provide conflicting evidence about the previous night's events. He also discovers that his truck is parked in his driveway. In his search to figure everything out, he makes a discovery that will change his life.