SCOTT JASON and MARK GUTMANN met a few years ago when Mark cast Scott in a short film of his at the USC School of Cinema-Television. The short played at several film festivals and "Good For Nothing" marks their second time working together. The feature was originally conceived by Scott, who asked Mark to direct. They hope for it to be their first and last independent film before selling out to the major studios.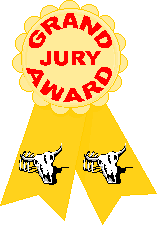 COMEDY FEATURE
THE AFTER SCHOOL SPECIAL
90:00
Comedy
Co-writer, Co-Producers: Michael E. Wolinski& Jeffrey Wolinski
Director: Michael Wolinski
Producer, Sound: Jesus De Santiago
Editor: James Stuart
KEY CAST: Adam Boor, Jeffrey Wolinsk, Jesus De Santiago, K. Thomas Bierack, Brendan Mackey, Heidi Popp.
Naperville, IL
Right off the bat, MICHAEL WOLINSKI was off to an amazing start. His student film, S.C.iP.s closed the Southern Illinois In The Can Film Festival. Upon graduation he did Production Assistant work on the independent features, "Temporary Girl" and "Lamb", both filmed in Chicago. Soon he moved on to Assistant Director for the independent feature, "The Promise of You". After which he took $12,000 and Produced, Co-wrote and Directed, the amazingly funny independent feature, "The After School Special." Touching millions in so many ways.
WHITE GLOVE TREATMENT
118:00
Comedy
Writer, Producer, Director, Cinematographer, Editor
Bob Folgate, Cinema River
Co-Producer: Carol Folgate
Associate Producre: Jeff Adamson
Composer: Robert Sprayberry
Starring: Jeff Adamson, Stacy Stensrud, Eric hyler, Bob Mark and Roxy
North Hollywood, CA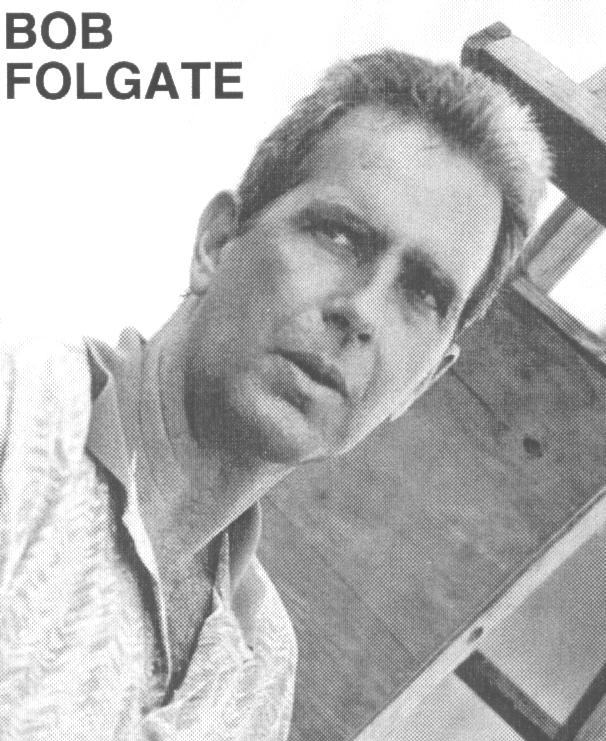 MR. FOLGATE studied film under Ned Hockman at the University of Oklahoma, writing and producing three short films. He movied to California and worked in LA as a Grip, Set Electrician, PA and Assistant Location Manager for several years. He then took a steady day job and focused on screenwriting. "WHITE GLOVE TREATMENT" was shot on weekends over 18 months and in post production for 20 months.
DEATH SWEAT
55:00
Dramedy
Writer, Director, Editor, Actor, Producer, Camera Operator
Jeff Holt
Co-Producer: Greg Holt
Cast: Jason Dylan Hooper, David Chamberlain, Jack Brosseit, Stephanie Lanza.
New York, NY
DEATH SWEAT screened at the New York International Independent Film and Video Festival in July of 2000.

DEATH SWEAT was a finalist in the 2000 Saguaro Film Festival International in Phoenix, Arizona.

eff Holt was the director of DeathSweat. It is his first film. He and several friends spent six months creating and shooting DeathSweat in Phoenix in 1996. Although the film sat in various refrigerators for over a year, he finished the film in 2000.

He is busy writing his next project, "The Long Way to Cairo." He is fascinated by film, absurdity, language, and human nature. Jeff Holt is a native Texan (born in Dallas) and currently works as a book editor in New York City.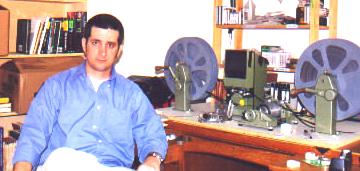 DIRECTOR'S PICK
THE PIG FARM
77:00
Dramedy
Writer, Producer, Director, Editor
Michael Lee Barlin
Executive Producer: Adam Roy Gale
Director of Photography: Spencer Snygg
Cast: Richard Alan Johnston, Jason Hildebrandt, Aaron Waiton, Karen Oberlin, Petre Linari,Cesar Monsono, David Orange.
Stranger Than Pictures
New York, NY
MICHAEL LEE BARLIN was born with a silver, er, plastic camcorder in his hand and has been making video shorts since he was eight years old. Despite going to the State University of New York at New Paltz for a Video Production degree, and working in the field since 1993, Michael Lee has learned more about how to tell entertaining, intelligent stories from that old camcorder than any school or professional work has since provided.

Professional film career highlights include PA work on such Hollywood fare as "Nobody's Fool," "Die Hard with a Vengence," and "Lie Down with Dogs", and "Snapshots from a .500 Season". His vast dabbles in TV and Cable include PA work on such shows as SNL and Good Morning America, and lengthy PA and/or Coordinating assignments for MTV, VH-1 and Nickelodeon.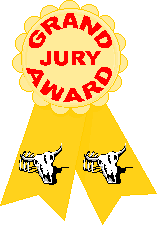 FILMMAKER ACTING IN A FEATURE FILM
LAUGHING BOY
83:00
Dramedy
Producer, Director, Actor, Editor
Brazil Joe Grisaffi
Writer: George Douglas Lee
Stone Soup Traditional Cel Animation
Art Director/Associate Producer: Sheila Sawyer
Cast: Tiffany Grant, Anne Quackenbush, Michael Gray, Robin Craig, Bob Gebert, Bryan lee McGlothin, Angela Laux
Toxic Monkey Productions
Houston, TX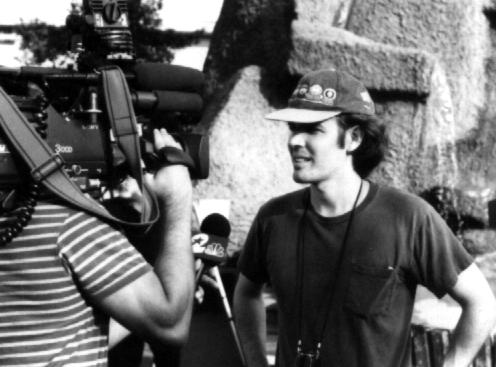 BRAZIL JOE GRISAFFI has been working in the film industry in Texas since graduating from UH in 1993. Joe spent a short time in Los Angeles, where he worked on films such as AUSTIN POWERS, STARSHIP TROPPERS, ARMAGEDDON and the modern classic, GOODBURGER. It was while working on PRIMARY COLORS that Joe decided to put LAUGHING BOY together. Joe was first AD on the features SINGAPORE SLING and KILLING THE BADGE just before production on LAUGHING BOY began. Recently Joe was extras casting director on the VH-1 movie EXODUS LIVE and the UPN movie-of-the-week HELL SWARM. Joe has also written for veteran Hollywood actor James Hong (BLADE RUNNER, BIG TROUBLE IN LITTLE CHINA). LAUGHING BOY is Grisaffi's feature-film directorial debut.
BABY LUV
104:00
Romantic-drama
Director
Robert M. Carroll
Producer: Peter Shepherd
Director of Photography: Michael Hofstein
Editor: Danilo Fornaciari
Writer, Actor Dalene Young
Mojave Films-DayCar Productions
Los Angeles, CA
BABY LUV, starring Mariam Parris and Christian Leffler.
Voted Best Drama at the New York Independent Film and Video Festival 2000
Best Picture Winner-The Deep Ellum Film Festival
Feature Film Winner of the Telluride Indiefest 2k.

THE DISTINCT SMELL OF RED
81:00
Drama
Producer,Editor: Donna Strader
Director: Jason Kittelberger
Malamute Entertainment
Houston, TX
DONNA STRADER graduated from Texas A&M University with
a degree in electrical engineering. She worked as a consultant in client/server technology with Andersen Consulting before leaving in 1998 to start Malamute Entertainment.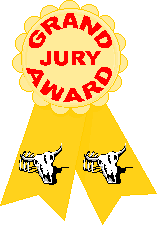 DRAMATIC FEATURE
RULES
95:00
Drama
Writer, Director, Actor, Still Photographer
Juan E. Martinez, Jr.
Director of Photography: Celestino Rivera
Avid Editor: Tim O'Donnell
Cast: Juan Enrique Martinez,Jr., Andrew Hamrick, Onahoua Rodriguez, Susan Elena Matus
Marvera Productions
New York, NY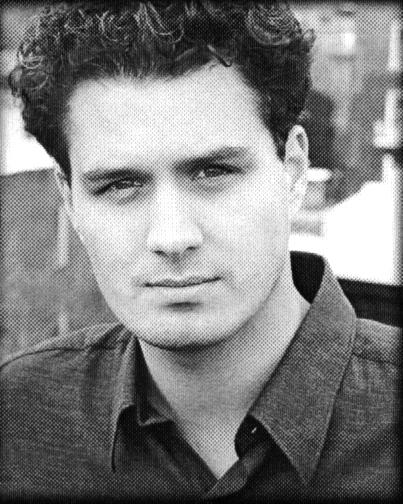 JUAN ENRIQUE MARTINEZ is an accomplished actor, a published writer and is now debuting as a director in his independent feature film "RULES." He has been in New York City for the past six years and has studied at The Julliard School but he hasn't lost touch with his Puerto Rican roots. He has appeared in numerous theatre productions including: "Everybody Goes to Ricks," "Night Guest," "Learning the Game" and "It's Always Lenny."

On television, Juan has been featured on PBS's "The United States of Poetry," in the part of Romeo and as the vulnerable punk Ramon on ABC's "One Life to Live". He has been in numerous student and independent films including his memorable Jimmy in "A Boy's War" and the dual role of Pablo and Sophis in "Twist of Fate." So what's next for Juan when this baby wraps?... A long vacation on his favorite beach in Puerto Rico, then go into produciton on one of the other six screenplays he has written.
DIRECTOR'S PICK
MIDDLEMEN
100:00
Drama
Co-writer, Co-Producer, Director
Kevin S. Speckmaier
Producer/Screenplay: Robert Petrovicz
Cinematographer: Todd Elyzen
Editor: Carmen Pollard
Cast: James Hutson, Kirsten Robek, Byron Lucas, Philip Maurice Hayes, Jay Brazeau.
Weaselman Productions, Inc.
Vancouver, British Columbia, Canada
KEVIN SPECKMAIER was born March 12, 1964 in Calgary, Alberta. Moved to Vancouver, British Columbia in 1971. Always wanted to be a writer (gladiatorial epics a favorite in Grade Two). Decided against being a journalist and attended UBC for Creative Writing. An entertaining professor (Joan Reynertson,ret.) sparked his interest in aesthetics and film theory, and interest in production soon followed.
Through sheer luck, Kevin landed on the tv series "Wiseguy" as a trainee assistant director while completing film studies at UBC. Graduated in 1988.
Slowly made his way up the production ladder, 3rd A.D.'ing on "Leaving Normal," "Cadence," "This Boy's Life,
2nd and finally 1st A.D.'ing on "Highlander," "Outer Limits," "Poltergeist," and "2Gether." He is currently 1st Assistant Director on the Fox television series "Night Vision."
Recipient of inaugural Directors Guild of Canada Kickstart Program for "August Winds," a 27-minute short film that daealt with war's legacy, survivor guild and the living (and dead) ghosts of the holocaust on the eve of the atomic age.
"Middlemen" is his first feature, filming completed in twelve days.
AUDIENCE CHOICE AWARD BEST FEATURE
TRACK 16
90:00
Drama/thriller/suspense
Writer, Director, Actor, Editor
Mick McCleery
Cinematographer: Lou Tomcho, Mick McCleery, Mike Farinelli
Sound: Greg Girolami, John Kolinsky
Original Songs & Music: Billy Franks
Cast: Billy Franks, Bobbi Ashton, C Fox C, Alan Pratt.
One By One Film
Voorhees, NJ
MICK MCCLEERY began making films at the age of 12 (1982) with his father's Super-8 camera. His fascination with film making only grew through out his High School and College years. In 1992 he graduated with a BA in Film from Temple University. Since then he has written and directed a number of film projects...including the features "The Killing of Bobby Green," & "Twisted Tales", and the wild sketch comedy series "Don't Watch This Show!"
He also had the lead role in the successful and nationally distributed (through the Blockbuster chain) cult indie-feature "Addicted to Murder." Since finishing "Track 16" Mick has been working on two new features "Murder.com" and "The Band"