DIRECTOR'S PICK
THE THIN I'M IN
23:00
Drama

Writer, Producer, Director: Kareemah A. El-Amin
Director of Photography: Jam Kaunda
Editor: Charles Massi
Music Director, Composer: Keith Paraska
Cast: Tanya Saracho, Eva Pietris, Faith Krycha, Vernell Ball-Daniel, Kymberli LaBranche
On Point Productions
So. Bend, IN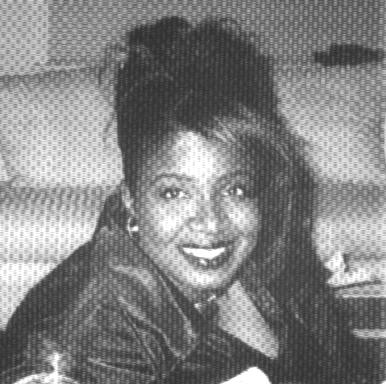 KAREEMAH EL-AMIN began her career at an early age. For many years, she wrote and performed her unique brand of musical styling, and was a part of a critically Hip-Hop R&B CD title "Indiana Love". Ms. El-Amin was also with the National Touring company of the smash Michael Bennett Broadway musical, "Dreamgirls". A true Renaissance woman, Ms. El-Amin is an established producer, playwright, poet and aspiring novelist.

Her television and video production credits include the creation of the local talk show, "The New View", which she directed, produced and edited. She also produced and directed the videos, "Vernell's Storybook" and "Tru Soldiers."

Never one to back down from social, cultural or economic "hotwires," Ms. El-Amin's current production "The Think I'm in" dares you to look into the dark places of your consciousness, and examine your own attitudes towards bigotry, not only against people of size, but against all people who are different.

"The Thin I'm In" represents Ms. El-Amin's first venture into the independent filmmaking industry as a writer, producer and director. She has also written a feature-length screenplay, "Beat the Horse", which is currently in development.
THE OFFERING
10:00
Romantic-Drama
Writer, Producer, Director, Art Director: Paul Lee
Director of Photography: Antonin Lhotsky
Editor: Miume Jan ERamo
Co-Producers: Marta Dal Farra & Daisy Lee
Cast: Laurance Tan, Jason Chow
Ganymedia, Inc.
Toronto, Ontario Canada


PAUL LEE was born in Hong Kong in 1963, and moved ot Toronto with his family in 1976. He graduated from the University of Toronto with B.Sc.(biology) and M.A. (anthropology), and from York University with M.B.A. (arts & media administration) and M.F.A. (film). Since 1991 he has organized and curated film festivals in Canada, U.S.A., Japan and Thailand. In addition to his programming activities, Paul also specializes in producing films for first-time filmmakers and in international co-producitons. In 1994 he made his first short film "Thick Lips Thin Lips", which has won eight awards, and was screened at over 100 film festivals worldwide after its premiere at the Berlin Film Festival. In 1995 he made his second film "These Shoes Weren't Made For Walking", which has won six awards, and was screened at over 50 film festivals after its premiere at the Sydney Film Festival. "The Offering" is his third film.
NEAR TO YOU
25:00
Romantic-Drama
Writer, Producer, Director: Jeremiah Kipp
Director of Photography: Michell J. Tirado
Editor: Matt Absher
Composer: Brian Dilg
Cast: Sita Verma, Olle Aguelii, Robert Harrington, Annica Bejhed
Sunday Club Productions
Brooklyn, NY

JEREMIAH KIPP is a founding member of The Sunday Club, a collaborative workshop of filmmakers and video artists. Jeremiah has directed several short films and videos, including "Near to You"; "Hamlet", "Forest of Dreams"; "Desdemona" and "Medea". Jeremiah is currently working with the Business Affairs department of New Line Cinema, and was previously a production coordinator for Film Bond International, Inc. He is a former Production Associate for Rudolph & Beer, LLP, working on such films as "Tumbleweeds" and "Blue Ridge Falls". Jeremiah has also been a 1st Assistant Director and Production Coordinator on several independent features and shorts, and writes movie reviews at www.filmcritic.com. He is a graduate of New York University's Tisch School of the Arts (BFA in Film). God bless 'em.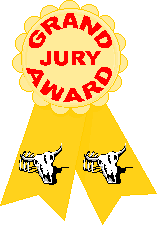 BEST SHORT FILM
QUIERO MORIR "I WANT TO DIE"
14:50
Thriller/Suspense/Drama

Writer/Director: Tony Meca
Producer: Gemma Felius
Cover 7 Produccions
Barcelona, Spain
TONI MECA was born n 1963 in Premia deDalt, Barcelona Spain. An expert in marketing and film production, he runs for over 15 ago A.M.M., and advertising company based in Barcelona. In there, he has been able to design a myriad of advertising campaigns for some of the most prestigious brands. During these years, Toni Meca has participated in many radios and TV shows across the nation. Also he has been able to combine his professional agenda with his work as President of the Advertising and Marketing Committee for over 10 years.

In 1996 he founded Cover 7 Produccions to start an outstanding technological project for a feature film. Today, Cover 7 is developing several works that include video games, 3D photos and images, Imax films, etc. The title of the feature film (currently in casting) is "Glory Day", The Mystery of the Sagrada Familia of which, Toni Meca has also written the script.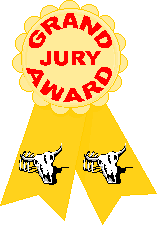 FILMMAKER IN A SHORT FILM ACTING ROLE
IN THE REFRIGERATOR
40:00
DRAMA

Writer, Director, Choreographer, Editor, Actor: Leslie Ann Coles
Director of Photography, Co-Editor: David Pennock
Cast: Leslie Ann Coles, Rebeka Coles, Lorraine Sinclair, Imogen Whist, Mackenzie Urquhart, Miranda Whist, John White, Kenneth McGregor, Stephen Fretwell, Michele Duquet, Eduardo Pussar
L.A. Coles Fine Art Films
Woodbridge, Ontario Canada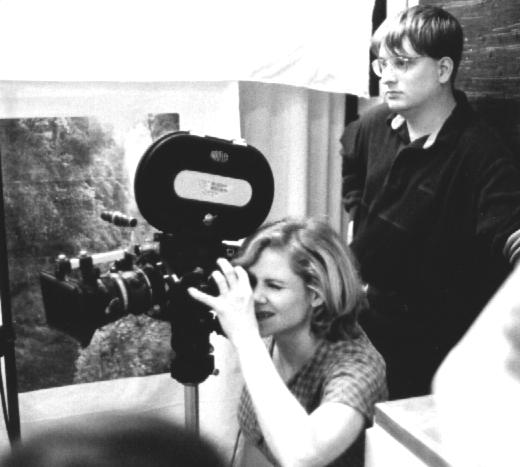 LESLIE ANN COLES, formerly, a Dance Theatre artist, propelled into multi-media productions in 1993 after being awarded a Canadian Conference of the Arts Grant to facilitate her transition from stage to screen.

In 1994, Leslie was awarded full ACTRA membership based on her professional reputation and in 1996 she became an active member of the Toronto chapter of Women in Film and Television. Leslie currently has two feature scripts in development and looks forward to directing her first feature in 2001.

SUBTERRANEAN PASSAGE
31:45
Experimental Drama

Writer, Producer,Director, Editor: Michael Crochetiere
Cinematographer: Allen Ross
Co-Editor: Andrew Cull
Cast: Amanda Horrigan, latavia Royster, Ben Brienzo, Alejandro Antequerra



MICHAEL CROCHETIERE is a Regina-based filmmaker who holds degrees in English Dramatic Literature, Theatre Arts and Film Production from Concordia University (B.A., B.F.A.) and The School of the Art Institute of Chicago (M.F.A.). Michael has taught Film Studies and Film Produciton at McGill University, Concordia University and at The University of Regina.

"Subterranean Passage" premiered at the Toronto International Film Festival in September 1999. I has since been screened at several venues across North America, Central America and Europe, winning the Silver Medal (Professional Independent Category) at the 41st Brono Sixteen Film Competition (Czecg republic) and Best Experimental/Drama Film awards at the 31st Nashville Independent Film Festival, The Niagara Indie Film Fest and the Vancouver Island Film, Video and New Media Festival.

Michael's previous film "Nocturne" garnered nine international awards including a Director's Choice Award a The Black maria Film Festival (New Jersey) and the Best Experimental Film Award at hte 1997 Victoria Independent Film and Video Festival.

Michael is currently at work on "Dark Flowers", a collage-fable about mother-daughter relationships, the wheel of fortune and a very nasty magic mirror.
I NEED YOUR HELP
20:00
Suspense/Drama

Writer, Director,Producer: Lee Newton
Key Actors: M. Ladd Edwards, Chris Edwards
The Black Horizon, Inc.
Oklahoma City, OK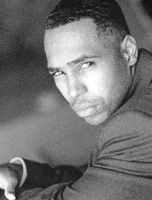 MARLON EDWARDS is a resident of Oklahoma and known by the stage name of Lee Newton, Marlon wrote and co-directed his latest feature film, Black Marshal: The Hunt for Dozier.
The story is based on the life of Bass Reeves, a real life Marshal assigned to Indian Territory by Ft. Smith's Judge Parker, known as the "hanging Judge". Reeves was a policeman in Muskogee, OK until his death in 1910.

Marlon also performed in "I Need Your Help" and "All in Time."

Edwards has played leading roles in television commercials, several industrials for the Oklahoma Department of Human Services, and in the plays The Colored Museum, Hell's Faya, and Oklahoma Voices.

Born in Edmond, OK the son of a history professor and a Minister, Lee's hobbies include acting, writing, directing, playing sports,lifting weights, watching movies and hanging out with family and friends.