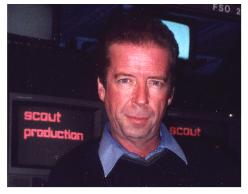 JIM CONLON is a proven professional in the television broadcast industry. Jim has worked in various positions for the past 20-years including operations, promotions, programming, journalism, sales and commercial production. Jim also has extensive developmental and managerial skills that he has used in start-up operations in New York, Iowa and Arkansas.

Jim mostly freelances his talents and has worked as a cameraman and second unit director on a Showtime related film, also shot on digital. Jim is now currently working with a host of talented writers and directors (Wild Geese Alliance) to produce features and television pilots.
NOWHERELAND
32:00
Horror/Sci-Fi
Writer, Co-Producer, Director, Editor, Publicity Agent
Ted Mills
Producer, Casting: Dru Sturdivan
Directors of Photography: William Roland & Art Srithongkul
Costume Design" Zanne Sturdivan
Music & Sound Design: Jeff Kaiser
Cast: Kary Cawley, Brian J. Singer, Paul Gersowitz, Masako Takagi, Matthew Lanford, Mac James, Daniel James.
Stekki Daiyo!
Santa Barbara, CA
TED MILLS returned in 1996 from two and a half years in Japan teaching English, having decided he wasn't getting any younger, and knew he had to return to filmmaking, his first love. After a year of working on other people's independent films, he decided to film his own. At first, he worked with Gary Tseng and Dave LaDelfa on a short experimental video, "Universal Leader," which went on to show at various festivals, including the traveling Euro Underground fest, the Seattle Underground Film Festival, and Transmissions 002. Before Japan, Ted was a cast member and writer for the radio show "Off the Air" along with Dave laDelfa and Scott Easley. He is currently writing arts reviews and articles for the "Santa Barbara Independent.

DRU STURDIVAN studied Television and Film at Pasadena City College. He then went on to work on several independent features in Los Anglees, including "Guyver II: Dark Hero" and "The Sandcastle." After moving to Santa Barbara, he started casting several local independent shorts. Because of his energy, his organization, and his connections, Dru soon became the ideal candidate for the producer of "Nowhereland."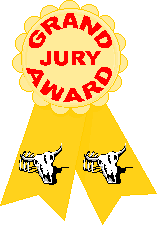 SILENT SHORT
AUTIST
5:05
Experimental
Writer, Producer, Director: Michael Frank
Director of Photography: Franc Biffone
Editor: Amelia Procter
Music: allyson Newman
Makovision
Coogee, NSW, Australia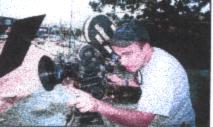 MICHAEL FRANK has been involved in film and television since the age of fourteen. While living in Sydney he completed film and TV courses and has been employed as a cinematographer and underwater photographer; a video editor and advertising consultant. Michael has made approximately 20 films including dramas, comedies, genre films and promotional videos.

PROJECTS IN DEVELOPMENT:
"THE HARD SELL"-Black comedy about scams and rip-offs withing the funeral industry (feature)
"AROMA CUE"-An old man remembers his past through the smell of perfume (short film)

EDUCATION:
Script Editing Course: Australian Film, Television & Radio School
Film Production Advanced Certificate Course & Advertising Certificate Course: North Sydney College of Tafe.
Underwater Video Production Course: Dive 2000

THE GEORGIA PEACH BOY
23:00
Dramedy
Producer: Michelle L. Eisenreich
Writer, Director: Mamie McCall
Director of Photography: Andrew Page
Production Designer: Rebekah Schultz
Editor: Nick Verenes
Sound Designer: Jannea McClure
Original Score: Gabe Miller & Jorim Reid
Florida State University School of Motion Picture, Television & Recording Arts
Tullahassee, FL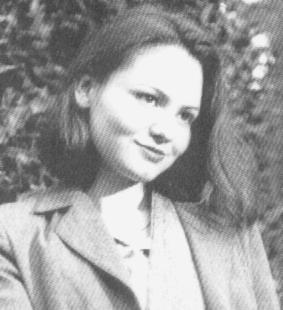 MAMIE MCCALL was raised in Palmetto, a small town on the West Coast of Florida. She began acting and working in theater in 1991 and movied into independent filmmaking 1995. After working on two professional feature films, and several commercials as a camera assistant, she transferred to FSU Film School in 197. Mamie has written and directed two documentaries and five short films and is currently editing a feature film for Roger Corman's production company Concorde-New Horizons.

As a technophile and computer geek, Mamie wants to continue learning AVID and other nonlinear editing platforms. Ultimately, she wants to develop her short stories and feature screenplays into films as a writer and director. She is currently working on a feature length version of "The Georgia Peach Boy." Mamie graduated Magna Cum Laude, in December 1999.

MICHELLE EISENREICH came to the FSU Film School from South Carolina fresh out of high school. While attending the film school she explored many facets of filmmaking including cinematography, sound design and editing before producing "The Georgia Peach Boy." She also produced "Life and Death in St. John's Wood," a short, London-based documentary and recently worked as Unit Production Manager on a film for Roger Corman's production company Concorde-New-Horizons. Michelle graduated in 1999 and is currently pursuing a career in writing and producing.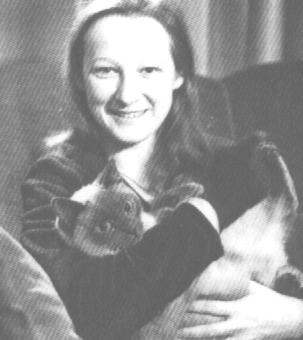 BAPTIZED AT LUCKY LUBE
8:10
Dramedy
Writer, Producer, Director: Hammad H. Zaidi
Producer: Valorie Stover
Director of Photography: Ed Neilsen
Editor: Scott Simmons
Score: Michael Stanton
Cast: Greta Rose Bart, Paul Griffin
Lonely Seal Pictures
Nashville, TN
HAMMAD H. ZAIDI, the President of Lonley Seal Pictures, a Los Angeles based motion picture production company, has Executive Produced two feature films: "The Lamastas" and "The Stonecutter." Zaidi is currently developing studio feature film packages, including one for a cover story from New York Magazine and anothre for a Simon and Schuster legal thriller novel. In addition to writing original screenplays, Zaidi recently wrote, directed and produced "Baptized At Lucky Lube", a 35mm short film which has garnered national attention.

He sits on the National Advisory Boards of the Los Angeles based Methodfest Film Festival, The Kansas City Filmmakres Jubilee Film Festival as well as the Advisory Board of hte Watkins Film School in Nashville.

In addition, Zaidi has lectured at film seminars in Sydney, Los Angeles, Chicago, San Diego, Nashville and Kansas CIty, and has participated in numerous panels at several film festivals. He has also been a Professor at the UCLA School of Film, The Chapman University Graduate School of Film, and is currently a Visiting Professor at The Watkins Film School in Nashville.
Hammad H. Zaidi received his Master of Fine Arts from the UCLA School of film in 1994.
WHEN
9:00
Family-Drama
Writer, Director, Co-Editor: Jen Tsai
Producer: David Austin
Director of Photography: Marc Wiskermann
Music Composer: Lourdes Perez
Co-Editor: David Gill
Arlington, TX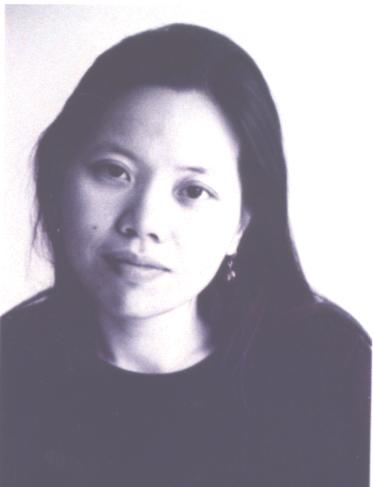 JEN TSAI is an independent film and video professional. Graduated from The University of Texas at Austin in 1996, she has been working as a camera assistant on film productions and as a producer's assistant on various corporate and industrial videos. Jen has also produced and directed various independent projects such as short films, music videos and animation.

Her short film "Dandelion", a story of a little girl accidentally killing the butterflies she had captured, has been awarded the Liberace Foundation Grant.

"Bullfighting A Century" is a music video which Jen had collaborated with musician, Lourdes Perez and her manager, Annette D'Armata. Jen co-directed the piece with Annette, photographed and edited it. The music video is well-recieved among the Austin music community and has been aired on the Austing Music Network as well as the Austin Community Access Channel. It has also been showcased in Dallas.

Jen has just completed "When", a narrative short film composed of three vignettes of childhood rememberances. It is an artistic piece close to her heart. She is also developing an animated Children's educational series, "DeeWee's Stories."

DAVID AUSTIN-is a producer/editor at Zee TV USA, Inc.. Zee TV is a satellite television network from India and one of the largest in the world. Before being on staff with Zee TV, David has been a freelance film and video professional for 10 years. His experience ranges from the smallest video projects to feature films to a CBS television series.

He is chief force behind the production of the short film, "When," which realizes his dream of producing a project that he is also personally attached to. At the same time, David is writing his feature screenplay.

AUDIENCE CHOICE AWARD
BEST POSTER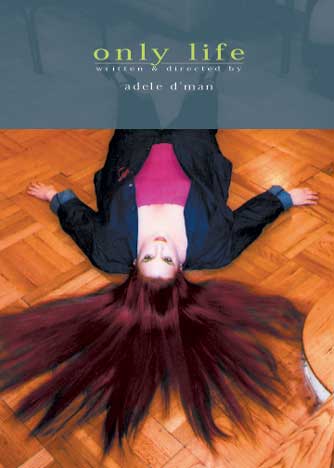 ONLY LIFE
11:00
Experimental-Dramedy
Writer, Producer, Director: Adele D'Man
BFGF Productions, Ltd.
New York, NY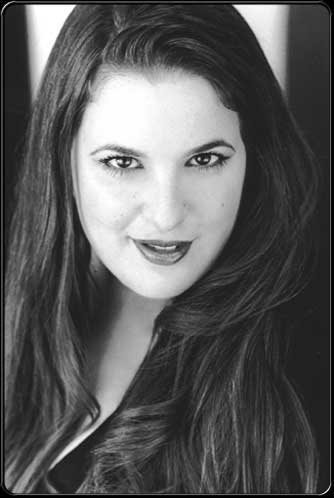 Adele D'Man spoke her first stage line at the tender age of four in a neighborhood community theater production, where she exclaimed, "Look, there's a light up there!" Little Adele was unprepared for the tremendous response she received from the audience. It wasn't due to the four-year-olds delivery (contrary to what her mother might have thought), but the fact that Adele delivered the line while crawling on her hands and knees across the stage while wearing a fake moustache.

Regardless, from that moment on, Adele's fate in the performing arts was sealed. She went on to graduate in film and theater from Emerson College in Boston. By graduation, Adele was acting in Boston productions and had written and directed two films.

It was at Emerson that Adele became the "(GF) Girlfriend" half of BFGF Productions, and where she met Peter Goldberg, the "(BF) Boyfriend". Their dream was to one day move to Adele's hometown of New York and create their own production company.

Adele's first film, called "Crushed Innocence," was shot in the Boston Commons and in the brownstone she shared with a roommate. The film was about a young woman who answered a singles ad -- placed by a madman. The brownstone setting provided a winding staircase and a great opportunity to experiment with different angles, giving the audience a thrill ride. "My roommate had to constantly navigate among the hot lights and the many extension cords," Adele says.

For Adele, "Crushed Innocence" was a great learning experience, and it also set a precedent for future projects. Her film teacher told her that the film was great except for the fact that her lead actor in the film seemed to be a bit nervous in front of the camera. The leading man was Peter, who from that point forward stayed behind the scenes. Says Adele, "Honestly, I cast Peter because he was the only person who I knew would show up -- besides me."

"Youthful Illusions" was Adele's second film. Due to the suggestive context, this was a very ambitious film, which centered on three childhood friends: one girl and two boys. Three children were cast, none of who were actors. "The parents of the children were flattered, but warned that their children would never sit still longer than 15 minutes," Adele recalls.

Armed with every chocolate treat that the corner "BosDeli" carried, Adele was able to engage them for six hours."The parents kept checking in, and they were amazed that I had managed to keep the kids' attention. Little did they know about the candy," laughs Adele.By the end of the movie, a date- rape had occurred, and the audience had to guess which boy they thought was the culprit.

Adele cast two college-age actors, who were actually dating, to film the scene's sexual attack. This decision was based on the feeling that the actress would be able to be in the moment if she was acting with someone she knew. This gut decision ended up being right; after one showing, "Youthful Illusions" received independent funds and Adele was able to afford an original soundtrack that was created specifically for her film.

Upon graduation, Adele began acting and working in a number of professional improvisational comedy groups in the Boston area. After one year, Adele decided to return to two of her past loves, film and New York City. It was there where BFGF Productions, Ltd. changed from a dream into a reality. Peter "Boyfriend" became Executive Producer as well as Vice President. Adele "Girlfriend" became President and continued acting, writing and directing.

In New York, Adele and Peter immediately began producing theater productions and making video shorts and films. Adele continued to act in television, film and off-Broadway. Other BFGF Productions from these early years include the films, "Last One At Fischer Street" and "Wendy + Steve."

This past summer, Adele and BFGF Productions produced, acted in, directed and edited three shows, a documentary and a dramatic comedy film called "only life". In June, BFGF participated in the New York City Production of "A Night Of Two One-Act Plays" where Adele was director and actor. In July, BFGF Productions finished the hour-long documentary, "For Dad," that Adele wrote, directed and assistant edited. In August the film, "only life" was completed. Adele D'Man starred in, wrote, directed and assistant edited the project, which will play in Manhattan's Clearview Cinema on April 5th, 2001 as part of the New York International Independent Film Festival.

In addition, Adele has finished rewrites on a feature-length screenplay loosely based on her childhood in the 1980's, titled "My Neighborhood". It has been described as "vivid and thick in texture," "heartfelt and hysterical" and "a realistic look at Brooklyn from a perspective rarely told - a woman's."

BFGF's latest project is the newly completed feature-length screenplay titled "The American Dream." This story centers on five couples, whose lives collide when they join a group that promises that 'total devotion' will be rewarded with 'material riches.' The decision to join tests each person's individual morals, fears and marriages. Who quits, who struggles, who divorces and who achieves greatness are all secrets kept until the very end of the film. "The American Dream" is currently in pre-production.

Adele D'Man feels her life was destined to follow this creative path. Her mother (a former stand-up comedienne) and father (a former trial attorney) are writers; her relatives include an opera singer and her famous cousin, Don Richarson, who was one of the original members of the famed "Group Theater," inspired by the legendary Stanislovsky.

Four-year-old Adele foretold her own story when she exclaimed, "Look, there's a light up there!"