PAUL SULLIVAN is a New York based videomaker and standup comic, a voice for an animated character in the Oxygen TV show "Breakup Girl" and hosts "The Lineup: an internet baseball show on MaxBaseball.com. He was a semifinalist for the 2000 Comedy Central Laugh Riots competition in Boston. His videos are a staple in the New York alternative comedy scene and have been showcased at the HBO Workspace in Los Angeles. Paul is now a coordinating producer for the Oxygen Media Network.

ROB PARAVONIAN is a touring comedian and musician, playing colleges and comedy clubs everywhere from Florida to Alaska, from Maine to Montana. A native of Illinois, he currently resides in New York where he has been a regular at "Catch a Rising Star", "The Gotham Comedy Club" and the alternative comedy scene. Both he and "Chris O'Connell" director Paul Sullivan are part of the variety show "Breakup Girl Live" and Rob has been a voice on the Oxygen cartoon show as well as writing the theme song. Rob is a staple on "The Dr. Demento Show" and has appeared on VH1 and Comedy Central.
ODESSA OR BUST
12:00
Comedy
Writer and Director: Brian C. Herskowitz
Producers: Gina Hecht & Brian Herskowitz
Music Composer: Joseph Conlan
Director of Photography: Steve Posey
Cast: Red Buttons, Jason Schwartzman, Jason Alexander, George Wendt, Rachael Chagall, Gina Hecht, Joel Brooks
Hard G., Inc.
Los Angeles, CA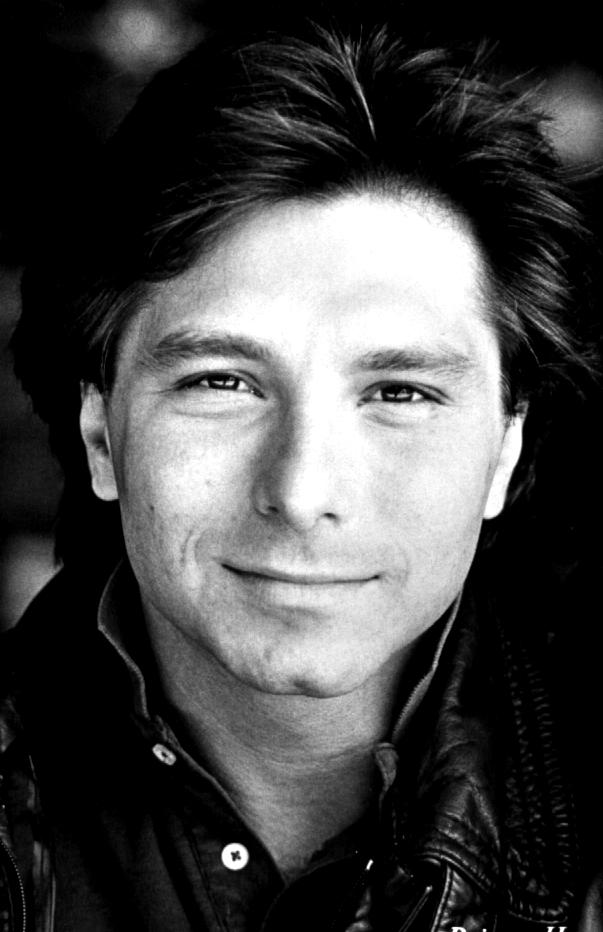 Like millions before him, BRIAN HERSKOWITZ moved out to Los Angeles to pursue an acting career. He soon learned that there was a dearth of roles for shorter leading men and began searching for other outlets for his creative passions. In 1980 he wrote his first screenplay, an action thriller about a young man who moves to Tokyo to train for the Olympics in Judo and gets caught up in intrigue with the Yakuza.

Through that script, based on his true-life experience as an international judo competitor, he uncovered a knack and passion for writing. As a writer, Brian has completed over a dozen feature films, many of which are currently in development.

His TV credits include a staff writing position on the NBC sit-com BLOSSOM, multiple episodes of HERCULES: THE LEGENDARY JOURNEYS, the HBO hit comedy DREAM ON, CBS's RENEGADE, THE EXILE, MURDER, SHE WROTE, the FOX network's YOUNG HERCULES, and CBS's critically acclaimed was series TOUR OF DUTY. Brian co-wrote the FOX pilot MANTIC with Jason Alexander. Brian currently teached screenwriting on-line for UCLA Extensions and spent five years as the si-com instructor for Writer's Bootcamp.

Brian's ability as an actor, writer, and post production supervisor made his transition to directing a natural one. This is his first foray into directing for the screen, and he has to thank his producing partner/wife, Gina Hecht, for making this project a reality.
TEX, THE PASSIVE-AGRESSIVE GUNSLINGER
9:00
Western Comedy
Director: Brian N. Sawyer
Actor-director: Bob Balaban-Tex
Actor: Charles Rocket-Bart
Santa Monica, CA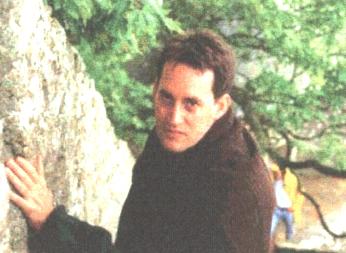 BRIAN SAWYER is a graduate of USC School of Cinema with an MFA in film production. His previous film, "Fuzzy Logic", played in a number of international festivals and won best short documentary in the Melbourne International Film Festival. Last year Mr. Sawyer co-authored, along with David Garrett, the screenplay "Rubenesque" which was purchased by Breezeway Entertainment.

Brian is the former editor of the Californa Pelican, U.C. Berkeley's humor magazine, and has been a contributor to National Lampoon magazine.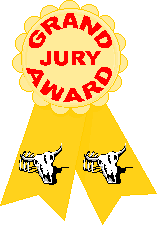 YOUTH MOVIE
"HOME"
20:00
Comedy
Writers, Directors, Producers, Editors, Actors
Chad Haney & Aaron Higgins
Glenpool, OK Fayetteville, AR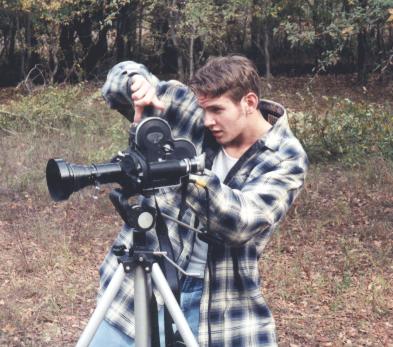 My name is CHAD HANEY, age 18. My cousin, AARON HIGGINS, age 16, and I both consider ourselves filmmakers. Since my Uncle Jim decided we were old enought to handle the family video camera by ourselves, we've been making our own videos. Nothing fancy, just little skits we put together to entertain ourselves and sometimes our friends and family. As time went on, we fell more and more in love with making people laugh. It became easy. We started testing ourselves to see how complicated we could make things with only one video camera and a VCR.

We started our own public access television show in Fayetteville, Arkansas. It is called "Mind Brutality". It is mostly a bunch of pointless little skits that contain inside jokes that only Aaron and me can understand, but it is still a lot of fun.

After awhile, we got bored and started doing music videos to our favorite songs. Our music video submission is a song called "Home" by a band called Staind. The lyrics are really beautiful and relate to Aaron and I in a very special way.

The video was shot in two days and edited in about four hours. We used a combination of VHS and VHS-C cameras and one standard 4-head VCR. That is the only equipment we have, but we made do. We used the VCR as the source playback and connected it to the camera to record the footage in the order we wanted it. Then, we used the camera's "audio dub" feature to put the music on. That's it. It was just a summer project that we had a lot of fun doing. It's kind of a way for Aaron and I to express ourselves through music without actually having to make the songs ourselves. We hope everyone will enjoy our work, because that is the reason we do it.

Oh yeah, I am a student in Darkwood Film Arts Institute where I am learning more about acting, writing and moviemaking. I also work as PA on Darkwood Motion Pictures Independent Film productions. During spring break, Aaron and I will both start our internship with Darkwood Pictures.
THE ADVENTURES OF TRIANGLE WOMAN
25:00
Comedy
Writer, Producer, Director, Music: Chris E. Rentzel
Cast:Vivian jimenez Hall, Rohan Rivas, Josh Krebs, Chris West, Steve Austin, Tom Marcantel.
Lily Valentine Productions
Dallas, TX
Chris Rentzel (Writer, Producer, Director, Composer)
Chris is a short filmmaker, song-writer and photographer living in Dallas, Texas. All of his life song-writing, photography and his weird sense of humor have been his escapes. Although hes been involved in musical groups, photography contests, etc., he has never really felt a calling. Finally, it all comes together with the making of The Adventures of Triangle Woman his first short film where he combines all three passions into one project. He feels this is the start of (what hopefully will be) many years of fun and enjoyment making short films!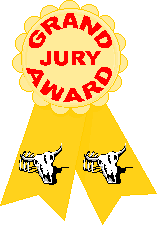 EXPERIMENTAL SHORT
IT DID IT
17:00
Experimental Comedy
Creator: (Did everything) Peter Brinson
Henry Hughes created the UFO effect
Doug Hudson wrote the music
Los Angeles, CA
Professional Experience

2001 Shockwave/Flash Programmer at Media Revolution
2000 Shockwave/Flash Video Game Programmer at Kickmedia
2000 Shockwave Programmer of Navigation for Calarts web show
2000 Digital Video Instructor at Calarts
2000 Camera Operator/Lighting Designer for Childrens Educational Video
2000 Non-linear editor for TV animation advertisement for coffee drink
1999 AVID Teaching Assistant at Calarts
1999-00 Computer Lab Administrator for CalArts Animation Labs
1998 Setup Administrator for Mac/PC Hybrid CD Burner Lab at the North Carolina School of Science and Math
1998 Assistant Editor of Music Video for Sony Entertainment
1998 Computer Graphics Assistant for MTV show "Syphyll and Olly"
1997-98 Multimedia Designer for University of North Carolina Curriculum
1996 Assistant Director for North Carolina Public Television
1995 Assistant Editor at UNCs Computer Science Video Facilities
1994 Director/Producer of Instructional Video for Moen Faucet Company

Skills

Director/Lingo After Effects Photoshop UNIX/Linux
Flash Softimage, Maya Illustrator Learning new software
Fireworks/HTML AVID, Protools Video Compression

Education

Master of Fine Arts in Film/Video and Integrated Media
2000 California Institute of the Arts
Bachelor of the Arts in Communication Studies. Creative Writing Minor
1997 University of North Carolina


THE HOOK-ARMED MAN
14:00
Horror-Comedy
Co-Writer, Director: Greg A. Chwerchak
Producers: Lori-Witt Dalton and Eileen Jones
Cinematographer: Louie Escobar
Editors: John Hoelle & Kevin Locarro
Cast: Vince Ricotta, Anne Evans, Andy Kallock, Vincent Chase, Stephan Lokotsch, Osman Soykut, Elizabeth Barris, Jason Shoff.

Regicide Films
Hollywood, CA
GREG CHWERCHAK was raised in Texas and educated at Rice University. He lives in Los Angeles adn writes music videos for such artists as Counting Crows, Britney Spears, and NWA. He is currently in post-production on a film entitled "The Quarry." "The Hook-Armed man" is his directorial debut.

LORI-WITT DALTON received a journalism degree with an emphasis in film from the University of Oklahoma. She has produced two award-winning films, "The Hook-Armed Man" and "Two Divided by Three", also acting as Unit Production Manager on both. Ms. Dalton was the Associate Producer on "Make-Up Secrets" starring Julie Mollo. She has worked for Universal Pictures on such films as "Bowfinger," "Erin Brokovich," and "Man on the Moon," served as Director of Production for Kingman Films International, and is currently employed by Channel One Network.

EILEEN JONES earned her Ph.D in Rhetoric and Film at U.C. Berkeley while simultaneously pursuing a career in independent film in San Francisco. There she worked for Francis Ford Coppola's Zoetrope Studios and served as Associate Producer on teh co-directed David Siegel-Scott McGehee film "Suture," winner of the Sundance Film Festival award for Best Cinematography and released in 1994 by the Samuel Goldwyn Company. Jones also co-wrote the script for the Sundance film "Conceiving Ada" with director Lynn Hershman-Leeson, a 1999 Fox Lorber release. In 2000, she has produced two award-winning short films, "Two Divided by Three" and "The Hook-Armed Man," both currently screening at film festivals.